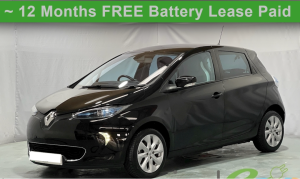 Renault Zoe Dynamique Intens
Great value 2014 Zoe with first 12 months battery lease paid for.
Mileage: 50300
This is the early 26kWh battery with a quoted range by renault of 130 miles
expect a real world range of up to 90 miles, city driving with air con running.
This is a battery leased model. Battery lease cost varies depending on annual mileage,
starting from £49/month with a 4500 miles per year limit.
The dynamic intens was the higher spec model of the time with leather interior and all the accessories.
Only logged in customers who have purchased this product may leave a review.